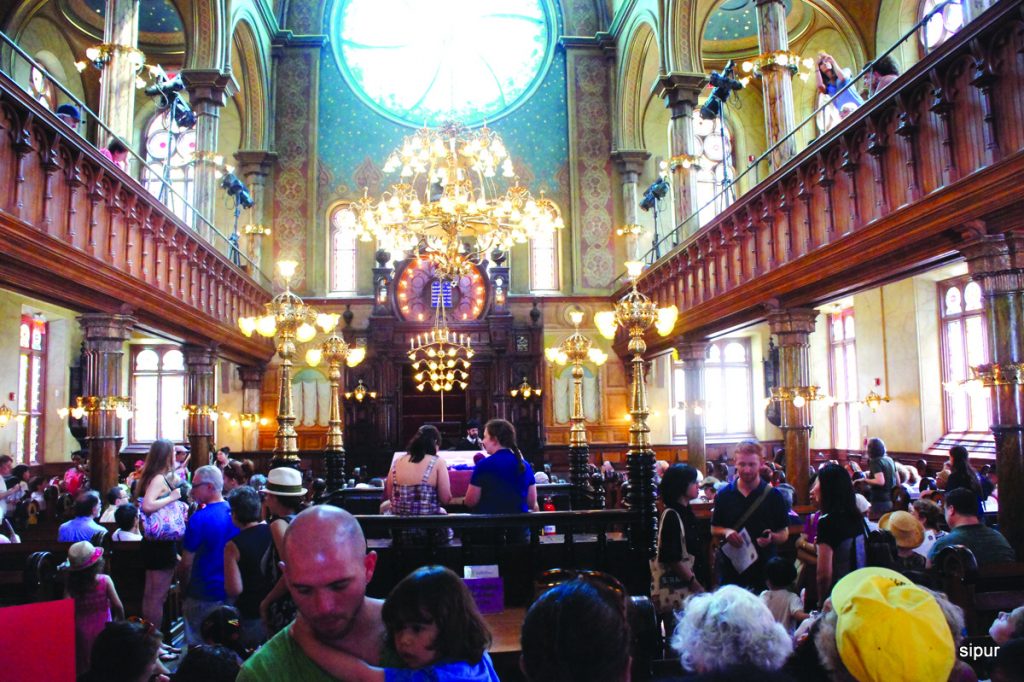 After driving 3000 miles I wasn't expecting to see Chinese lessons at a synagogue.  Eldridge St. synagogue  stands as a Gothic East European  monument with stained windows and marble walls in what has become New York's Chinatown. As Jews found their American Dream, they moved away and let new inhabitants have a chance at theirs. But the synagogue functions and on a day like this Sunday it transformed a street into a cultural melting pot. Outside, little Chinese boys and girls made themselves yamakas and clapped to Klezmer music outside while inside residents of all races made origami, learned basic Chinese, listened to a cantor describe services and made chala (special bread). My cashew friend (Catholic Jew) Matt made one for himself and carried it carefully to the Madison Square Garden BBQ.
Inside the synagogue I spoke with Barbara Greenberg, docent of the Synagogue and Museum about the Jewish culture of the City.
An interesting thing that Barbara told me was about how they ask people if they belong to a Synagogue to find out if someone is Jewish in order to not offend someone based on their looks. She also told me about the history of the Synagogue and where else I should go about town. List was extensive. She said I can't possibly find the essence of Judaism in NY in two days. I agree. But that isn't my goal, my goal is just to see and show the diversity of Jewish life across the world.