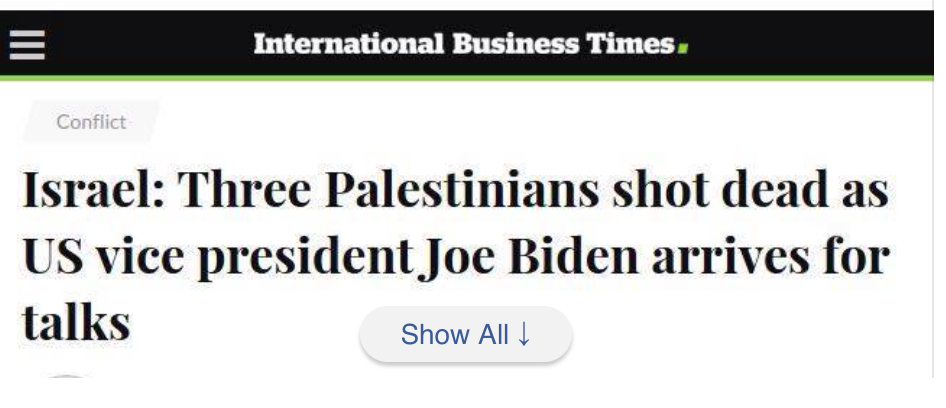 13 unarmed civilians stabbed by 3 Islamists whom even Palestinians don't think as heroes as most polls in West Bank say the killings are counter-productive.
But that is how they'd write about 9/11 if they wrote about it how they write about Israel.
2000 years of not being human like others, 6,000,000 allowed to die because we were Jewish and our lives didn't matter. The world is happy to use Jewish labor and glorifies terrorist.. Don't worry.. they will come for you too IBT.. like they came for Charlie Hebdo, like they chopped of heads in Syria, this death cult that you support will kill you too.. They do not care for the Palestinians killed because they ignore thousands killed by Hamas, they ignore thousands killed in Libya, they only care that Israel dared resist. That is the crime… but the blood you ignore today, is going to allow the spilling of blood tomorrow, this is what enabling and glorifying death cults do..
Hitler didn't stop with Jews, Hamas won't either. This kind of writing is far more ominous for the Western Civilization than it is for Israel. Jews survived thousands of years of repression, they will get over this, but how will Europeans react as this becomes a more frequent occurrence in their lands? They will blame Islam, they will blame Arabs, but Israel and Jews the world will know, that they will have no one to blame but themselves.