SD Jewish News, Fanya Bliachman
Speeches, Interviews and Appearances
Losing/Finding My Religion Performance at 23:50
KAY Congregation Presentation in January 2013
Talk and Q&A of things I've learned about Jews while traveling to KAY congregation in Carmel Valley.
Moishe House Without Walls, January 2013
Presentation of photos from the trip to young professionals in San Diego.
Pecha Kucha San Diego Volume 17, February 2013
San Diego Architecture Foundation sponsored presentation to San Diego community about Jewish diversity and culture. Click to watch the speech.
UCSD Triton International Leaders, February 2013
Photo presentation and talk on effects of diversity in organizations from a Jewish perspective.
RadioJai with Mikki Stuerman, Buenos Aires, July 2013
Speaking with Mikki Stuerman on Buenos Aires's RadioJai about the MyJewishStory project. The interview is in English and Spanish.
Click to listen to interview here.
---
Maple Lane Books about Our Story, the book.
Our Story was one of the finalists for the Maple Lane book publishing contract. We did not win but you can read what they wrote about the book.
 Amazon Reviews
Format: Hardcover
Well, I have just started reading this book, but felt like I already need to write a review, so more people would read this important and amazing book.
The book takes you into an incredible journey, of what seems to be one of the most interesting cultures we have in this world.
No, it's not what you think. This book isn't trying to convince you that the Jewish people are better than others, nor make you pitty them because of their tough history, it will give you a better understanding and different perspective of not only them but the world as a whole.The pictures are great and the story is well written. You won't be disappointed!
Format: Hardcover
Your Story Our Sipur is full of beautiful photography from Jewish cultures and communities around the world. The book follows the Jewish calendar and provides stories about the author's amazing adventures discovering the differences in Jewish life worldwide. Such an inspiration to travel and learn about the culture.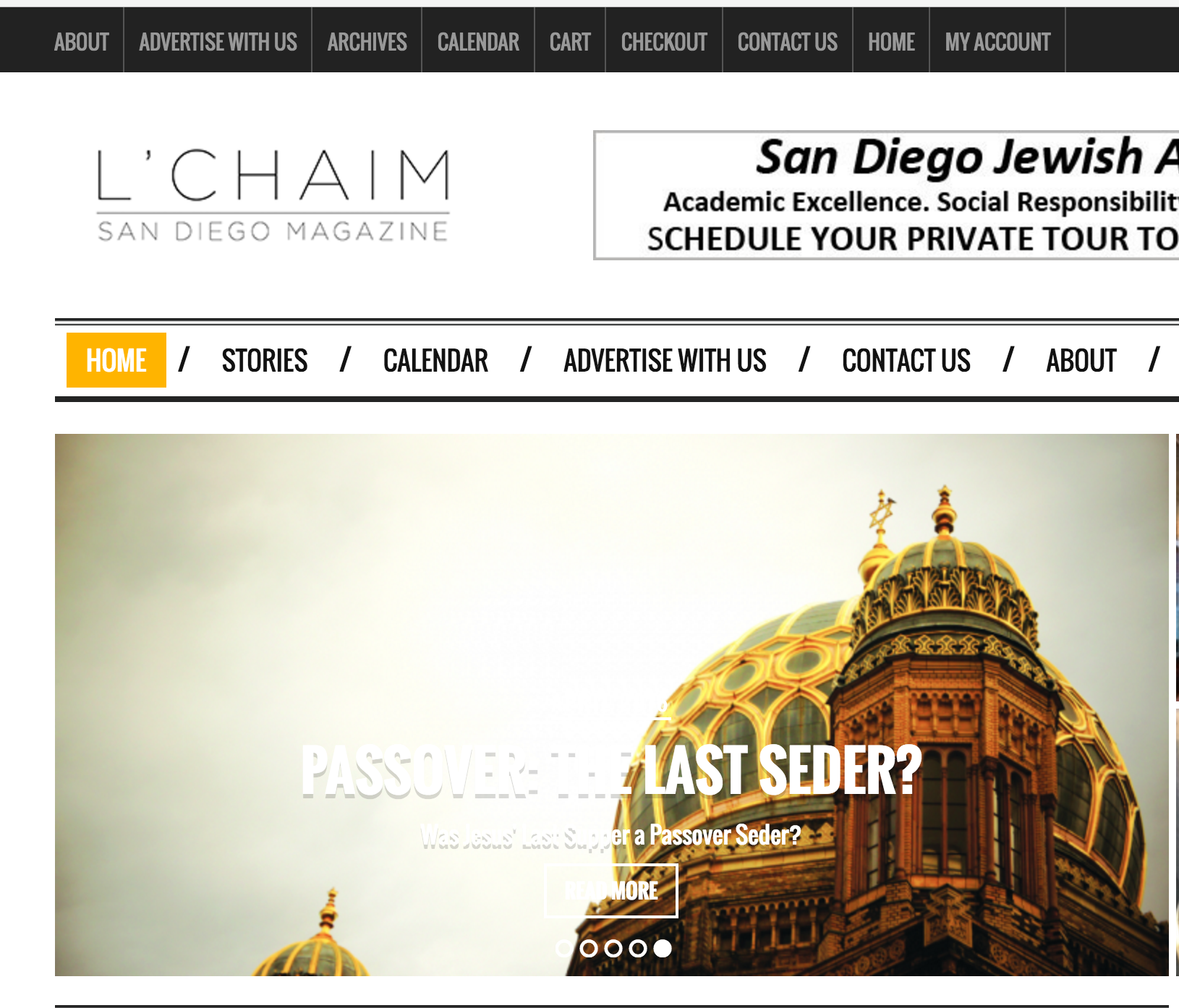 My photograph of Berlin Synagogue, cover of
L'Chaim Magazine
.