In an age where we all feel lost, we all need something to remind us of who we are, what is our core, where do we come from. 
That is Our Story: Discovering Our Common Threads.
You can now ensure that Our Story, written and Photographed by SamTheJewishGuy becomes a reality by pre-ordering your copy of Our Story book NOW.
Please click on the IndieGoGo logo where you can pre-order the book. 

Enjoy the video and share the video with your friends and relatives you think would like the book. 
But please don't delay. This crowdfunder is going for only 35 days. We don't plan for extra books to be printed. We will only print that which you help us print. So make this book a reality, print your book and be a part of the campaign.
Thank you for your support, hope to see you online or at the launch event, which will be stream-cast live via Meercat!
 Sam and the Our Jewish Story team.
Our Story Book IndieGoGo Video
<div class="player-unavailable"><h1 class="message">An error occurred.</h1><div class="submessage"><a href="http://www.youtube.com/watch?v=yFjkRHFAYFM">Try watching this video on www.youtube.com</a>, or enable JavaScript if it is disabled in your browser.</div></div>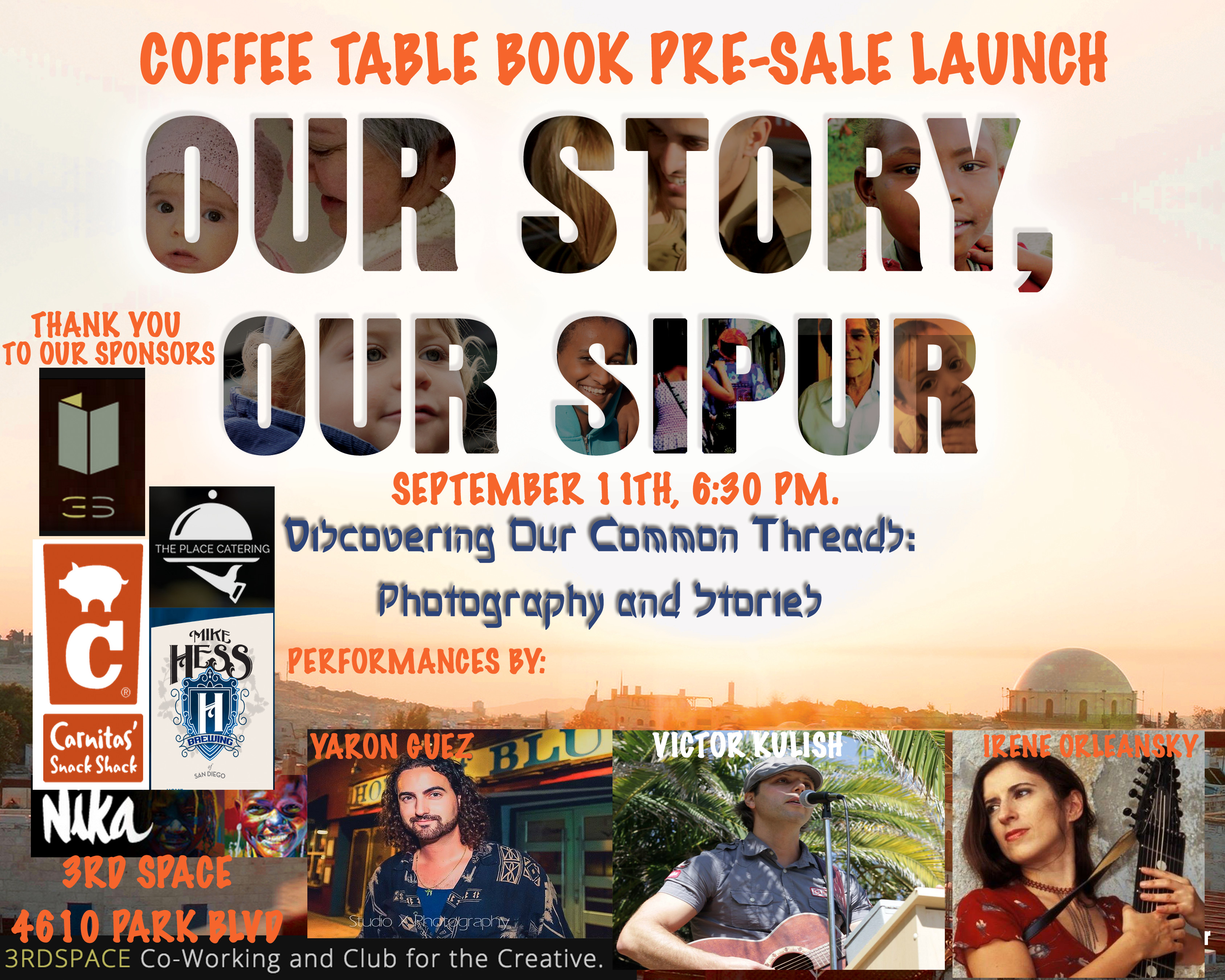 Help us kick off a strong launch by pre-ordering today and come celebrate at 3rd Space in San Diego.