They first came to Sydney as criminals for various crimes. It wasn't difficult in those days to be sent to the penal colony of Australia with a life sentence; a theft or an unpaid debt was good enough. However, unlike today, a well behaved inmate could receive a quick pardon and so did some of the Jews. Soon, George street along the waterfront became a Jerusalem St of sorts with many shops owned by Jews and a prayer room inside of one of them. These English Jews lived and prospered in Australia, building Synagogues, becoming mayors and governors and as the country developed, generals and scientists.
During World War I and II, thousands of Jewish men fought and died for their new country. General Monash won battles in Galipolli and after WWII, thousands of East European Jews came to Australia, though not without difficulty and anti-semitism. Those immigrants found freedom and paradise of Australia. They build a community and synagogues and felt free to be as Jewish or as secular as they wanted. They began working tirelessly on behalf of the Soviet Jews who were loosing their culture and identity as Soviets forbade Judaic practices. When the wall came down in Germany, so did the walls to immigration and thousands of Jews moved to Sydney, Melbourne, Gold Coast and Perth. I met one of them, he came from my grandfathers town of Belzi, Moldova.I met him a
t the central synagogue, the elderly man helped me with the Talit and the Tfilin as if he were my grandfather. I felt a sting kinship and we drank a plastic cup of Black Label whiskey after the morning prayer at one of the wealthiest synagogues in Australia.
It is not hard to find Synagogues, the great synagogue is in downtown and there are many others all around the city. Reform, orthodox, Chabads and conservative, whatever your style, you can find a community.
Walking along Bondi beach one may think they are in Southern California: Bagel shops, Judaica, Kosher delis. You can see the Chabadnics, the conservative and the secular sitting down for a bite under the Australian sun. I spoke to a young man around my age. He seemed like any other Australian but under the t-shirt there were the tzit-tzit and there was the rainbow kippa on his head. "Why don't you wear a kippa?" was the answer to my question of why so many young Jews here wear kippas. At that moment, it felt a little bit like Israel.
In Sydney, there is now a Jewish museum that is half Holocaust museum and half Jewish-Australian history museum, there are community centers and a large Yeshiva. What a paradise these Jews found.. the long trek to the end of the world seemed to work out well for these survivors.
As of today, Jews of Australia acted in
movies, designed the Opera House, saved lives with new surgery techniques that allowed for re-attachement of limbs; all this because the new country gave them a chance and they made it theirs.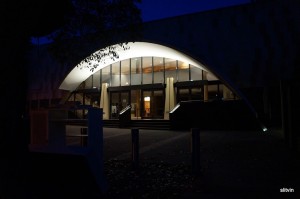 Central Synagogue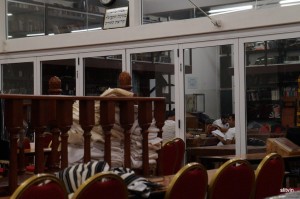 Yeshiva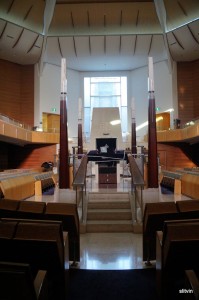 Central Synagogue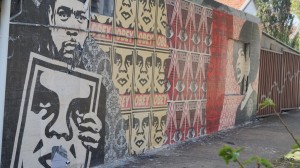 Shepard Ferry Mural at Bondi Beach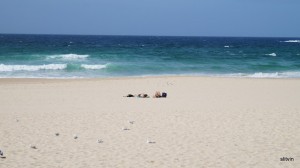 Bondi Beach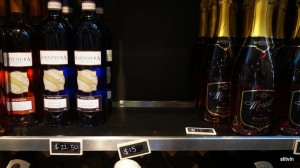 Kosher Wine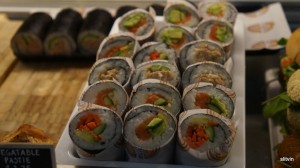 Jew-shi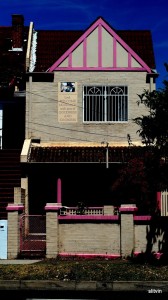 "Welcome Messiah with good deeds."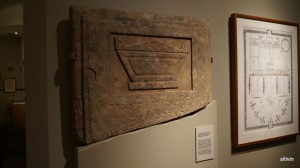 Abegail Moses tomb. (Sydney Jewish Museum)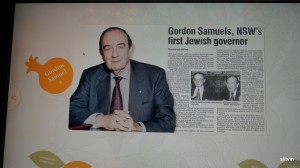 Gordon Samuels, First Jewish Governor (Sydney Jewish Museum)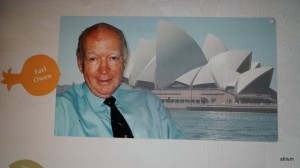 Earl Choen: Doctor, Architect, Poet (Sydney Jewish Museum)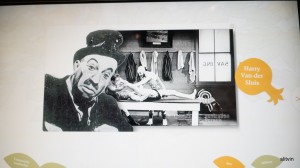 Henry Van-der-Sluys (Sydney Jewish Museum)
George St. (Sydney Jewish Museum)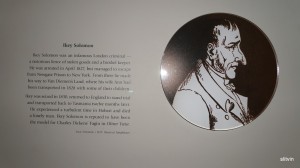 Jewish Convict with embelished nose (Sydney Jewish Museum)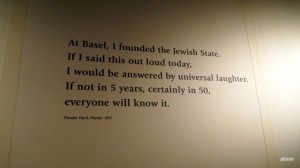 Herzl Quote (Sydney Jewish Museum)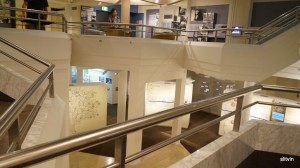 Second floor at Sydney Jewish Museum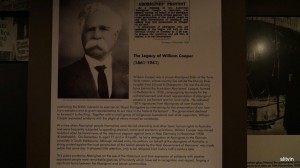 Jews fighting for Aboriginal rights (Sydney Jewish Museum)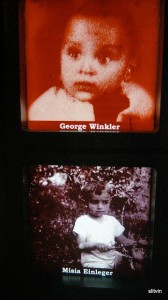 Children of Holocaust (Sydney Jewish Museum)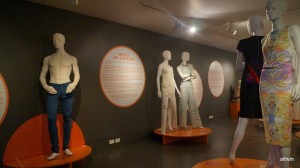 Fashion exhibit at Sydney Jewish Museum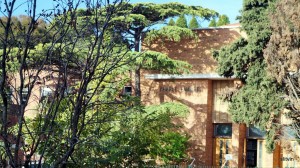 Temple Emanu-El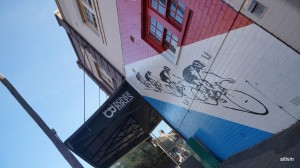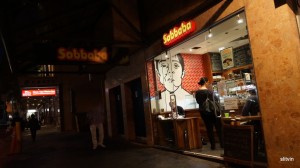 Sababa shop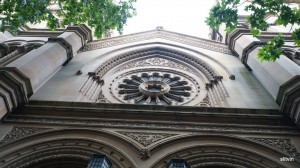 Great Synagogue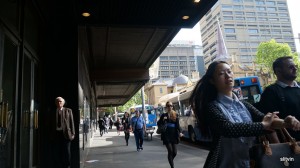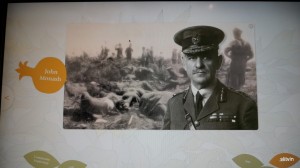 John Monash (Sydney Jewish Museum)