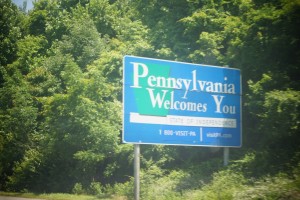 Driving through the south, you could drive for what seemed like an eternity from rest stop to rest stop and from town to town. In the North, there are always barns and towns and rest stops just a few miles up ahead. Somehow that makes a ride more tiresome. I drove in from DC into Philadelphia and as soon as I pulled up to Clayton's house, we drove out for some Philly Cheese Steaks. We came back to eat the 12″ monsters and sat out on the quiet suburban porch beneath the wind chimes smoking Cuban cigars. We then drove out a few miles to an old Swedish settlement that had turned to a forest aside from the collapsed school house and Mansion that stands as a community center. I felt transported to my grandparents garden, with lush ferns, bright green grass, grey apple trees and wooden benches. Even the house painted in that peach tint made me feel I was back in Ukraine. Clayton would walk into the foliage near the creek in hopes of finding the last of the spring mushrooms and the only sound was a water wheel spinning and grey cat birds meowing above us and an occasional metro passing by a couple hundred feet away.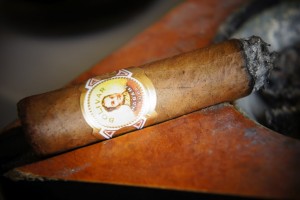 When we got back Clayton and Vicki took the kids to a light show at a museum and I got a little bit of time alone without being in a car. Most of the time I researched meningitis about my friend in Ukraine the rest about why I was feeling like crap and had to go use the bathroom every twenty minutes. I do not recommend sleeping without pajamas at a motel 6. My lack of ability to ask for a place to stay from Chaz in Tuscaloosa resulted in an expensive hotel stay and a bacterial infection.
I woke up at six am and set out for New York. There is little difference between Pennsylvania and New York as you wind through the mountains. Except maybe the multitude of swamps, rivers and the giant lakes. As far as buildings the North seems fairly homogeneous. An endless stretch of abandoned large homes and farms, with vines climbing up the corrugated walls surrounded by emerald pastures and puffy green trees. Smoky clouds wove through the mountains of Pennsylvania and I raced down the curvy roads of the highway towards Syracuse where police were a rare presence as they are in majority of the north.
If I were to do this drive again, I would make a book of all the barns I see along the way.
I dropped off the car at the dealership and Alex, wasted no time in getting me a ride to the bus station. Mo Hoffman, in a tight skirt, heels and body tight top took me in creme Nissan down the banks of Lake . Our small talk ended in a tense silence as we neared the bus station. She blew past a red light, went down the wrong way and dropped me off inside the bus parking. I wonder what made her so nervous?